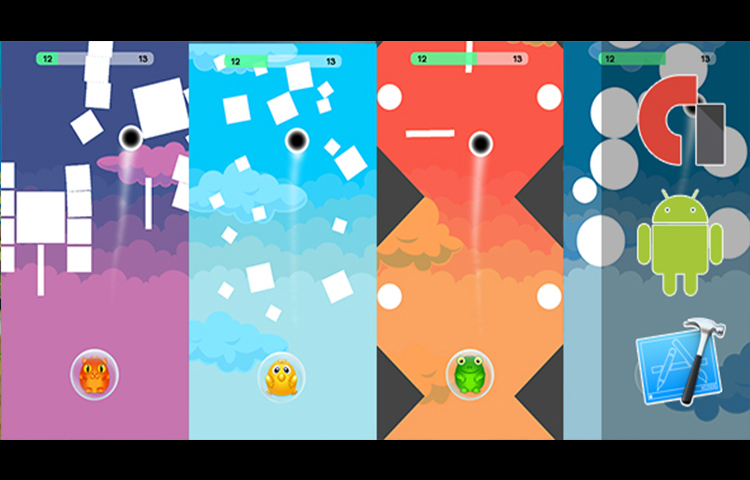 Description :
Do you have what it takes to be the best, to conquer the arena of the most powerful fighters of this universe?
This game is like no other. Fight against the 20 most vicious fighters and go out as a winner and take the coat of the BEST fighter.
But the road to the summit is not so easy. To achieve the highest honor, you must practice and observe other Thai-fu warriors and master their skills.
After learning from the best, be the best. Avoid "Zeke" punches against Aiden's kicks. Fly like Stipey and Block as Helmer.
Take the stakes to higher levels and play against your friends on local multiplayer mode with Bluetooth.
The best fighters from around the world;
● Aaron from the United States
● Liamee from Japan
● Donnie Lee from China
● Jedrek from Norway
● Ali from Kenya
● Khan Baba from Pakistan
● Ronee from Russia
● More More More More More
Features :
Do you really want to beware of obstacles? Rise Up is a very simple but interesting balloon and obstacles game, you have to save the balloon with various dodging interruptions. Be careful to avoid obstacles and make score to the top. Swing and move shield with finger to protect your balloon while it's rising up. Balloon Protect Rise Up
If want to win the challenge than need racing eyes! It's best new excellent challenging games ever to play.
Rise Up Features:
=> Easy and Free to play.
=> Perfect background sound quality & flexible game control.
=> Excellent crazy obstacles and experience
=> Easy to hard practice mode.
Platform :
Unity 2018
Demo :
Screenshots :