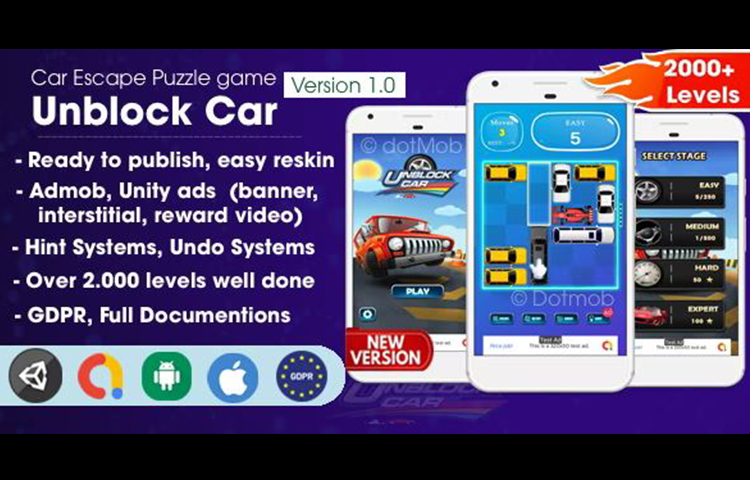 – Unblock Car is a new type of classic puzzle game .This game helps you reduce time to build a similar game easy. You do not need to know any programming language to configure and use it. It is very easy to fill it with your own tasks, make UI changes,change your Admob, Unity, IronSource ID start to gain experience in promoting your game and earning money.
Features :
Unity 2020
64-bit
Ready to Release.
Optimized for iOS and Android.
Admob ads Integrated.
Tutorial :
Platform :
Unity 2020.3.3f1
Demo :
Screenshots :