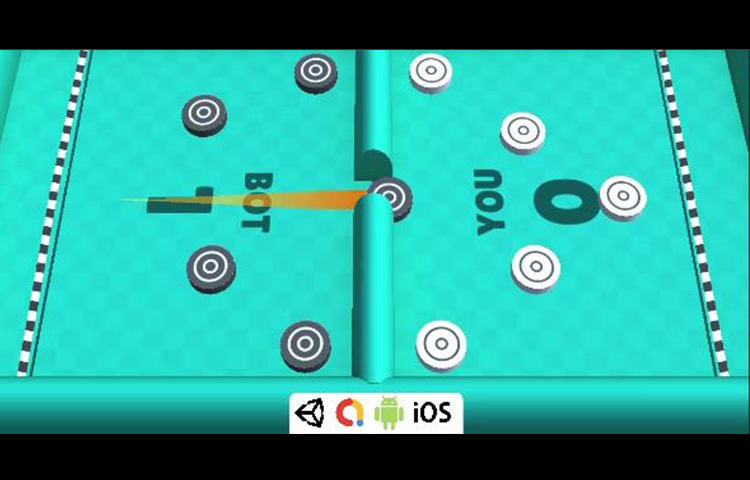 – Puck Battle is a traditional Sling Puck board game.
-Puck Battle is a hyper casual type board game, which can be played between 2 players.
-Game motive is to sling all your pucks to the opponent arena to win game, opponent will also sling their pucks to your arena.
Features :
Unity 2020
64-bit
2 Players
Ready to Release.
Optimized for iOS and Android.
Admob ads Integrated.
Tutorial :
Platform :
Unity 2020.3.3f1
Demo :
Screenshots :