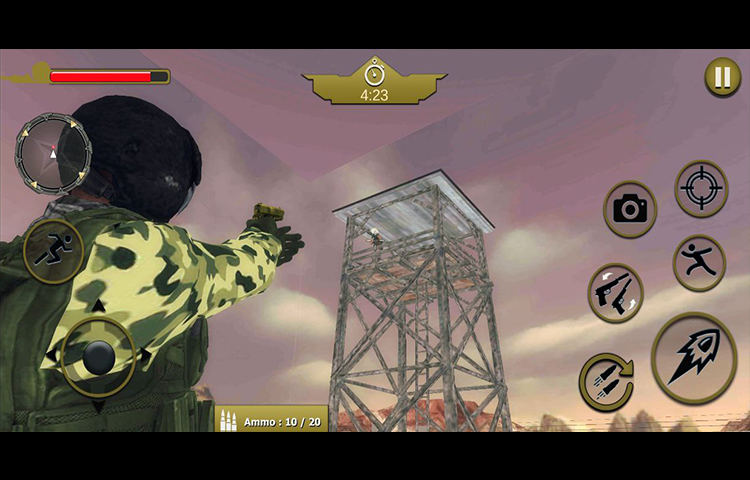 Description :
– Act as a secret army agent military commando in this thrilling action game. We have made this advance military shooting game to enhance your military commando shooting skills. Eliminate the enemies in the city as a front-line sniper and save the nation from the enemies.

Features
Unity 2018
64-bit
10 levels
Addictive GamePlay, Smooth Controll.
Ready to Release.
Optimized for iOS and Android.
AdMob Ads Integrated.
Platform :
Unity 2018.4.35f1
Demo :
Screenshots :