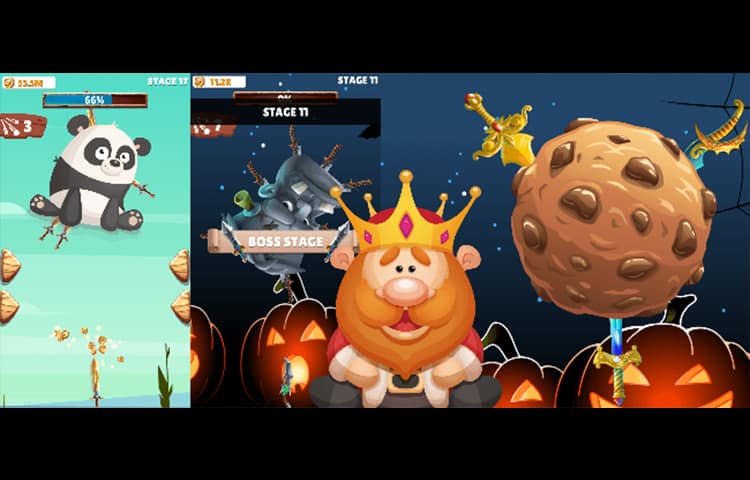 Description :
–Merge the knives, daggers and swords to make more and more powerful weapons to complete the upcoming levels.
Throw the weapons to the planets and bosses to damage them.
Can you beat all the stages?
The game is originally mixing the merging gameplay with the Knife Hit gameplay creating a whole new experience.
Features :
Unity 2020
64-bit
Upgrade system
Popular merge gameplay
Knife Hit style level system
Offline reward system
Cute characters to shoot
In-App purchases – Buy coins in the shop
Ready to Release.
Optimized for iOS and Android.
Detailed documentation attached about how to set up ads, configure analytics and IAP
Admob ads Integrated.
Tutorial :
Platform :
Unity 2019.4.17f1
Demo :
Screenshots :