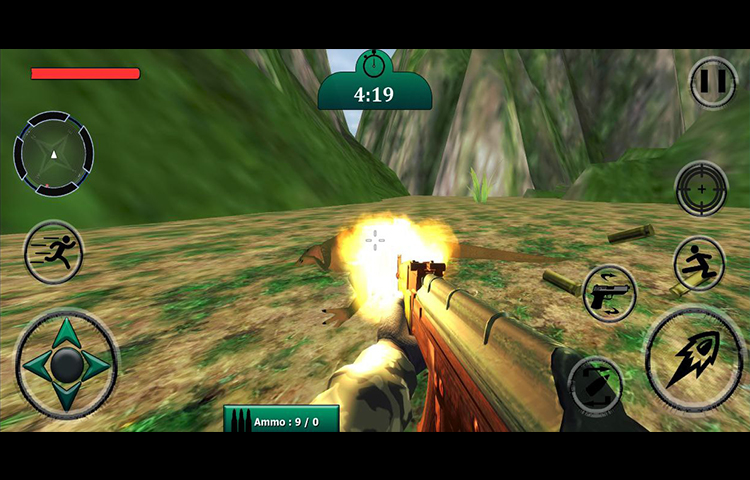 Description :
– Hunt or be hunted! Embark on the dinosaur hunting expedition of a lifetime to kill the ultimate dino!
As a known dino hunter, you will be faced with tactical decisions using an array of weapons at your disposal. This is an intense FPS shooting game, you will need all the firepower you can get to stand atop your dino foes. Make use of various gun upgrades to aid you in making that best shot. But beware, don't take too long after that first shot. If you miss, they will come for you. This dino safari adventure is a mix of action and danger, you are alone and your survival depends entirely on a few shots.

Features
Unity 2018
64-bit
10 levels
Addictive GamePlay, Smooth Controll.
Ready to Release.
Optimized for iOS and Android.
AdMob Ads Integrated.
Platform :
Unity 2018.4.35f1
Demo :
Screenshots :