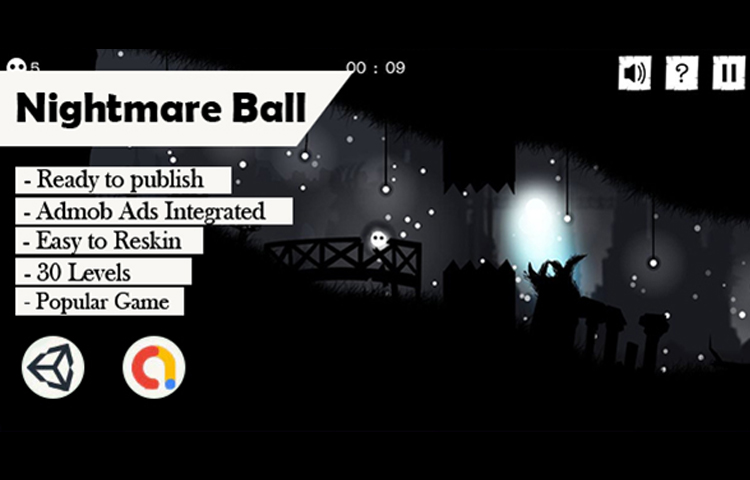 Description :
"Here, too, I saw a nation of lost souls,
far more than were above: they strained their chests
against enormous weights, and with mad howls
rolled them at one another. Then in haste
they rolled them back, one party shouting out:
"Why do you hoard?" and the other: "Why do you waste?""
– Inferno (Dante) –
Who of us is a good person?Who of us deserve Heaven? NO ONE We didn't believe, we lust, we're hungry, we're greed, we're violent! Now, prepare to get your lost soul on the journey through nine circles of Hell. The chainsaws, the demons, the howls… and the darkness, which one can stop you on your way to Heaven? But you're not alone. We're always here to support you with a magical design, fantastic background music and a best game-play you have ever experienced. Rise up and save your soul!!!
Control:
Touch right to move the soul ball to the right.
Touch left to move the soul ball to the left.
Note :
In current source code we have 5 circles:
Circle 1 : 5 levels.
Circle 2 : 25 levels.
Circle 3,4,5 : coming soon, then you can create these story by your creative.
Features
Admob Interstitial and banner integrated. Just replace the IDs to make it your own.
Sounds added and easy to replace. Just drag and drop.
Organized and easy to understand code.
Platform :
Unity 2018.4.35f1
Tutorial :
Demo :
Screenshots :