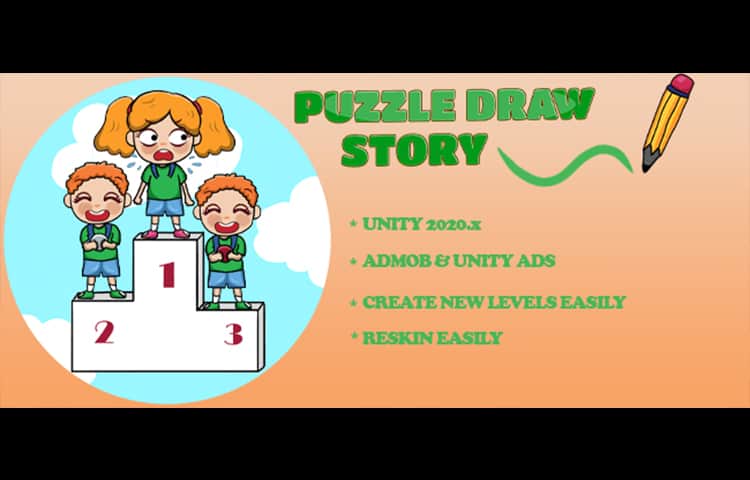 Description :
– Engage your brain, your imagination and your artistic talents to identify the missing element and add it to the drawing in this delightful puzzle game.

Features :
Unity 2020
64-bit
50 Levels
Unlock new pen system
Ready to Release.
Optimized for iOS and Android.
Admob ads Integrated.
Tutorial :
Platform :
Unity 2020.3.4f1
Demo :
Screenshots :