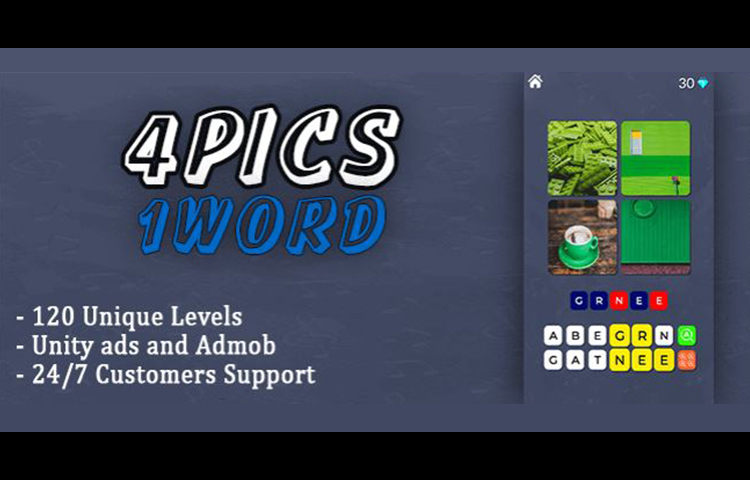 – Beautiful word game to engage your thinking ability where you need to find the common word in four pictures. There are many levels from easy to hard which will really make you think.

Features :
Unity 2019
64-bit
120 Unique Level
Daily reward system
Detailed documentation in the project files that Guide you to add more levels
Ready to Release.
Optimized for iOS and Android.
Admob Ads Integrated.
Platform :
Unity 2019.3.3f1
Demo :
Screenshots :